I thought I would finally post a few pictures of Franklin'farter on his tripawd journey….
Here is Franklin one week after his surgery.  He was bandaged up since the surgery and had to go back every 3 days for a bandage change.  This was his second bandage since he came home.  This was on December 10th – his surgery was December 4.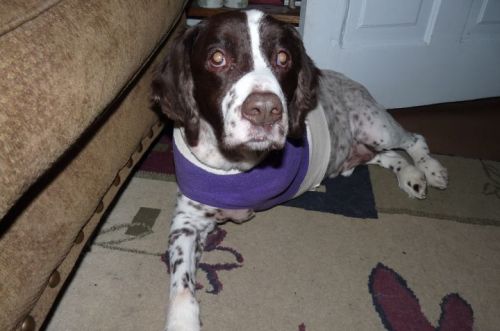 He had no problems claiming his spot on the couch!!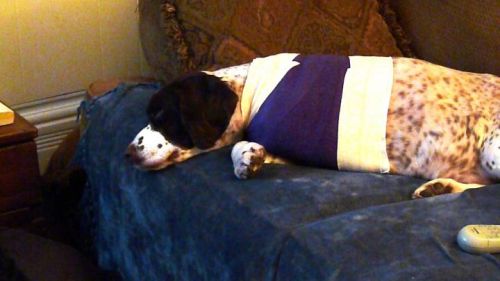 Here he is after his final bandage change.  This would be approximately on December 15th.  I do believe this shows he is felling pretty good!  I have to admit.. one leg less makes for some excellent belly & chest rubs!!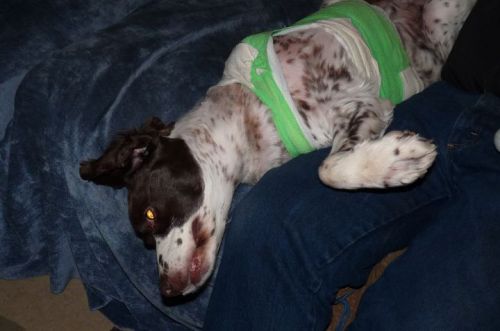 You know life is good when you use your best friend as a foot rest… lol