Laughter Alert…. Laughter Alert…
Ok… I'm going to share how my son got the name Moon Boy from Sally…   way back in September, 2013… I was taking some pictures of Wilson and Maggie on the bed..   now.. get THAT imagine out of your head!!!
But they were sitting nicely at the bottom of the bed and I had my camera… so… click, click, click..
Im constantly taking pictures because as we all know.. with digital, you can erase those bad ones and keep the good ones!  So yea.. sometimes I end up with hundreds of photos to go through.
Then my son Andrew comes in…. aka Moon Boy and says.. let me see your pictures…
Yea.. look to the left… here he is coming out of the tv room….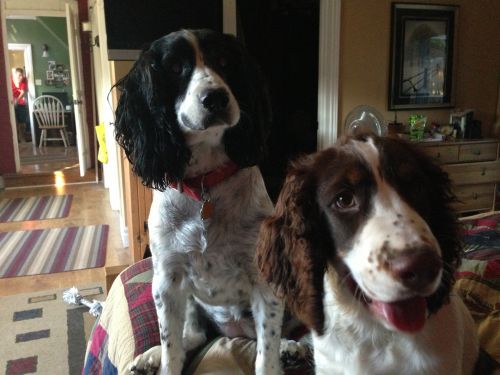 I'm not thinking anything of it.. I'm just taking pictures right?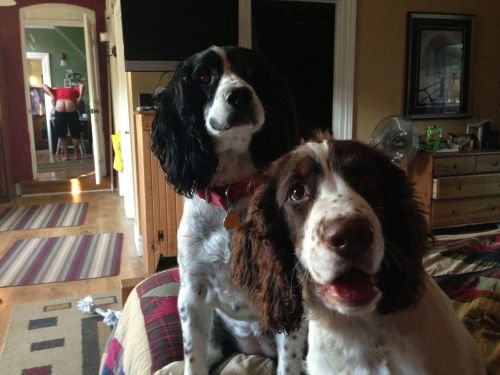 And last but not least.. he has to look to see if I am still taking pictures…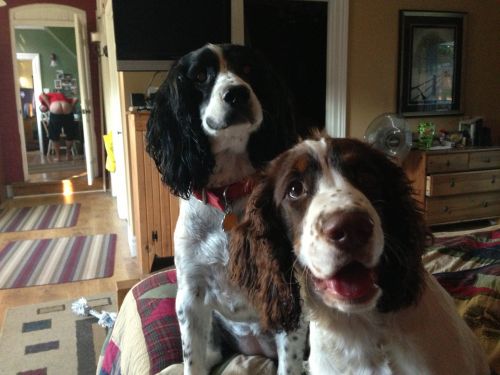 so… now you know…. my son.. Moon Boy… such a proud mama!!!  WE were both on the floor with tears in our eyes laughing so hard…
I tell ya.. this one is going on the slide show at his wedding…!!!!
bark atcha later…….